REGEN3: SATURDAY, AUGUST 30, 2003, 9 PM
BYOB: Bring Your Own Brain


REGEN3 / Regenerative Brainwave Music: ElectroBrainFunk
at DECONISM Gallery, 330 Dundas St. West, Toronto, 9 p.m.
(across the street from the Art Gallery of Ontario),
tickets $10 available at the door.



What happens when a building reads your thoughts? What if music responded to your mind?

REGEN3 will present the latest developments in EEG brainwave music research, by presenting an ensemble comprised of Toronto jazz musicians playing music which is driven and altered by the brainwaves of the audience. Audience members can become part of an advanced mass EEG system which uses audience brainwaves to control both the music and lighting environment: a truly 'smart' building. Join us and see what happens when the mood of the environment is "regenerated" by the collective consciousness of the attendees.

REGEN3 will be performed by Bryden Baird (trumpet), James Fung (keyboard) Dave Gouveia (drums), Sandy Mamane (bass) and Corey Manders (sax)

Contact fungja@eyetap.org for information.


Thursday and Friday August 14th and 15th

August 15th event has been rescheduled to August 30th due to blackout
Thursday.8pm.August14.2003
DECONversation / Maurice Benayoun, Pierre Levy, and Steve Mann, moderated by Derrick de Kerckhove
at DECONISM Gallery, 330 Dundas St. West, Toronto
(across the street from the Art Gallery of Ontario),
tickets $10 available at oor.

<! -- DECONISM Gallery presents an evening's dialogue between Maurice Benayoun, an internationally recognized interactive virtual reality artist and public intellectual in the area of new media and technology, and Professor Steve Mann, the acclaimed inventor of the wearable computer and the world's first photographic cyborg. The evening of discussion will be moderated by Professor Derrick de Kerckhove, Director of the Marshall McLuhan Program in Culture and Technology. Benayoun and Mann have both probed the nature of the reality through technological mediation. The dialogue will be a probe into a future of awareness, the nature of consciousness reacting to technological extensions, and the ensuing effects upon individuals, culture, and society. Audience questions and participation will be encouraged. -->

Post-post cyborg, performance artist and visionary Steve Mann as well as virtual reality artist Maurice Benayoun and the French cyberspace philosopher Pierre Levy will take part in a HOT TUB PANEL discussion mediated by the director of the Marshall McLuhan Program in Culture and Technology, Derrick de Kerckhove. The topic of discussion will be connected and collective humanistic intelligence: how do personal cybernetic devices change the way we interact, and our perception of reality?

The personal will turn political as the three intellectuals debate the nature of virtual fiction, whilst submerged in a translucent, networked, interactive and IMMERSIVE multimedia art installation. Displaying the private DECONversation as a public event will allow for an interactive reversal between the counterpublic and the counterprivate. The reversal will come into full effect as microphones and cameras will project the communal bath by means of simulation and simulacra, in the tradition of Plato's Caves, into another spatial reality. Professor Steve Mann's vision that: In the coming decades we will live in an age of shared realities and new levels of cultural discourse

Michelle Rosshandler: PR/Curator Deconism Gallery: mrossh@po-box.mcgill.ca
Steve Mann: Director Deconism Gallery: 416.593.9330 mann@eyetap.org Covered on Joi Ito's blog and Smartmobs


Thursday.7pm.May29.2003
DECONcert /Regenerative Music in the key of EEG

DECONcert2/Regenerative Music

James Fung, Corey Manders and audience members collectively choreograph a cyborg biofeedback experience. DECONcert2 explores new physiological interfaces for musical instruments, and a new form of audience/performer interaction. Leading edge EEG (brainwave) technology will be used to allow the audience to affect the sounds of instruments played by improvising musicians. A computer judges the brainwave response of the audience to the music, which affects the sound synthesis of the instruments which are being played by the musicians to create music whic in turn further affects the response of the audience. The result is a participatory experience where the direction of the music is open-ended, determined by the feedback interaction between the musicians and the audience. $10 at the door, space is limited. Advanced tickets available at the May 22nd event


Thursday.7pm.May.22.2003
DECONtact /Subtle Technologies Keynote Panel Discussion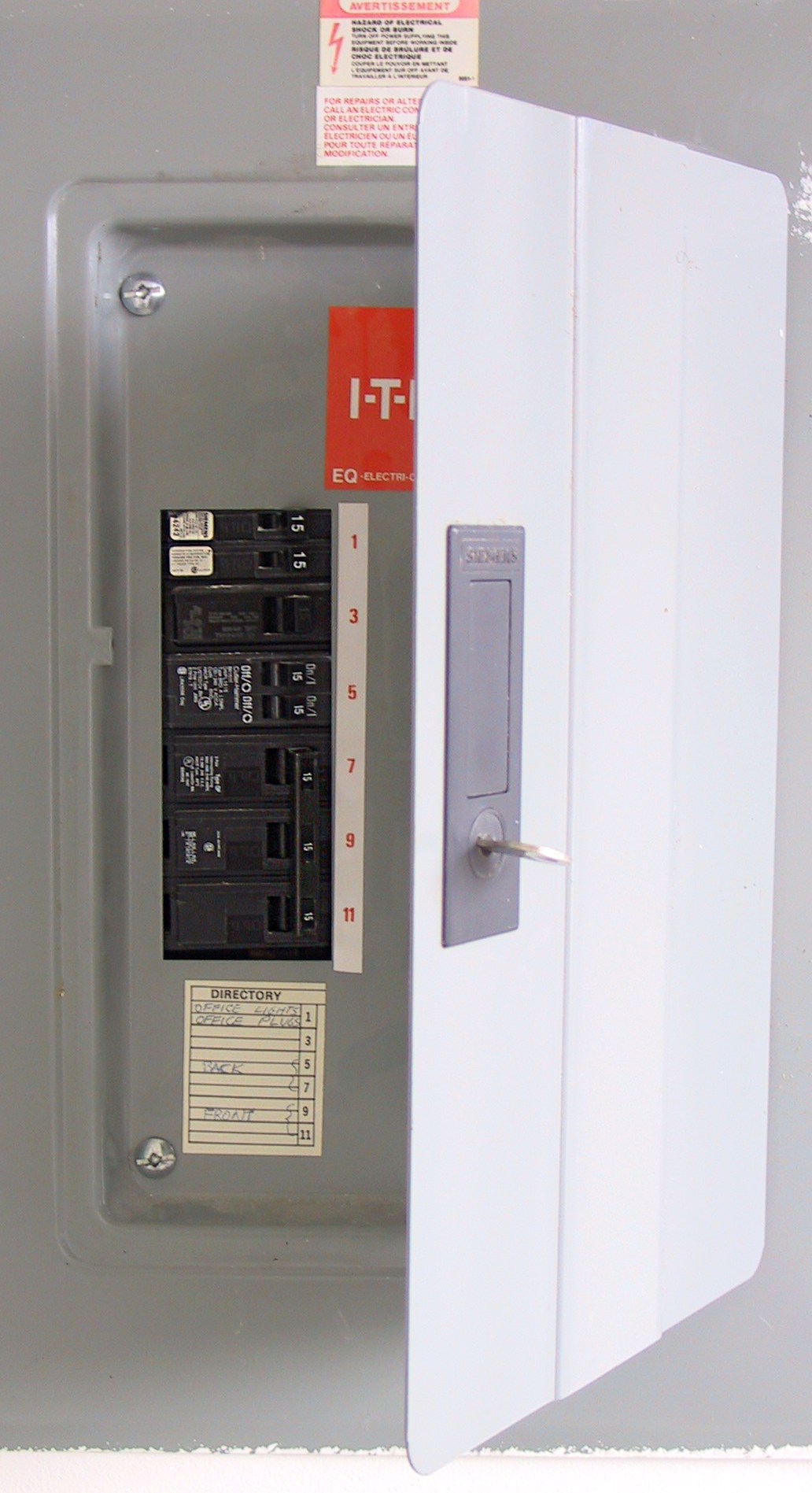 Derrick de Kerchove, Arthur Kroker, Steve Mann and Simon Penny construct a roadmap for what's beyond the postcyborg (posthuman) age. $10 at the door. Attendees displaying a social insurance card and 3 pieces of magnetic strip picture identification receive Free Admission if their SIN is not ODD. Those who can prove that they do not suffer from Obedience Deficit Disorder (i.e. the last digit of their SIN is not 1,3,5,7 or 9) gain free admission. All attendees undergo a thermal SARS computer vision scan prior to entry.


More information at http://wearcam.org/breakerpanel
This event is followed the same evening by:


Thursday.9pm.May22.2003
Tubs Against Terror /WorldWide Washdown


The latest in hysterical relaxation: a communal bathing experience via a network of Internet-connected baths. EEG will be used to protect your innermost brainwaves to biofeedback bethers in other places. Attendee advisory: BYOBAT (Bring Your Own Bathingsuit And Towel). This event is open only to non-ODD attendees.


Thursday.9pm.May22.2003 to June7.2003
Bedlam Telekinesis /Reception
Bill Vorn/Simon Penny, curated by Michael Alstad and Camille Turner, co-presented by InterAccess Electronic Arts Centre and Year Zero One as a programme of the Subtle Technologies Festival 03. Bedlam Telekinesis is a collaboration between Quebec artist Bill Vorn and Australian artist Simon Penny which explores the creation of mixed or augmented reality through the use of computation and telematics.
For more information visit http://www.year01.com/signal